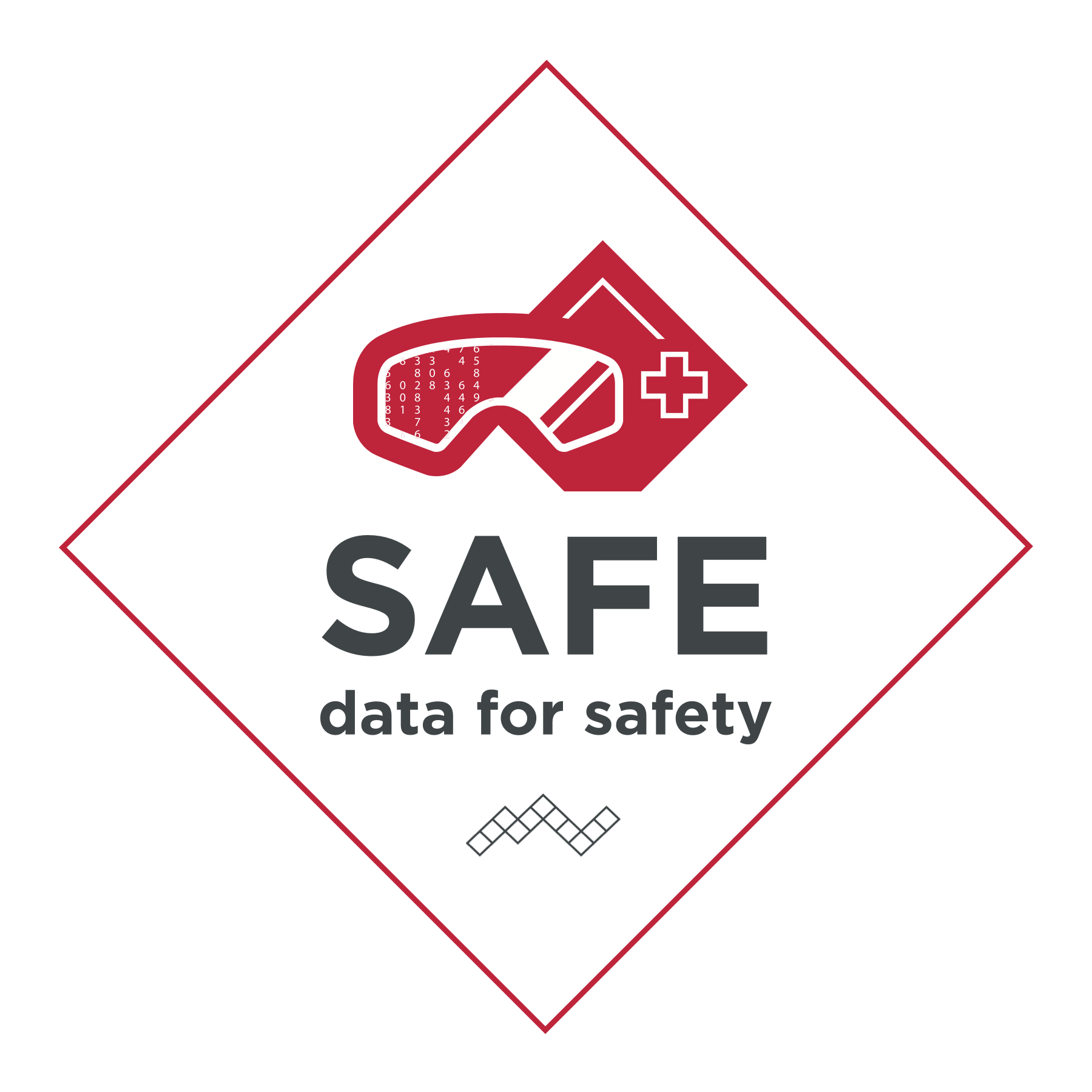 Safety on ski slopes
based on data
Artificial Intelligence and Big Data for slope safety. A system used by more than 50 ski resorts

JUST A FEW OF OUR CUSTOMERS
MANAGEMENT OF

RESCUE ON SLOPES
SAFE helps ski area managers to make slope rescue operations faster and more efficient.
A web-based platform makes it possible to record and save data on slope accidents, making them quickly accessible over time.
STATISTICS

AND ANALYSIS IN REALTIME
The advanced tools of statistical analysis, such as research with advanced filters, graphs and cartography, allow to identify the most dangerous areas on which to take action with safety measures, in order to eliminate or reduce the risks for skiers.
On the slope, the precise location of the accident is given using a standard Smartphone, equipped with a special App, an integral part of the SAFE system.
In the office or on the tablet, the intervention report is completed by entering all environmental and contextual data. Thanks to the digital map you get a complete overview of the location of the accidents.
The manager can have access to the accident database via a dashboard, from which he can extract information and time-space statistics.
MANAGEMENT OF

RESCUES ON THE SLOPES
SAFE helps the managers of ski resorts to make rescue operations on the slopes faster and more efficient.
A web-based platform makes it possible to save and store data about accidents on the slopes, making them quickly accessible over time.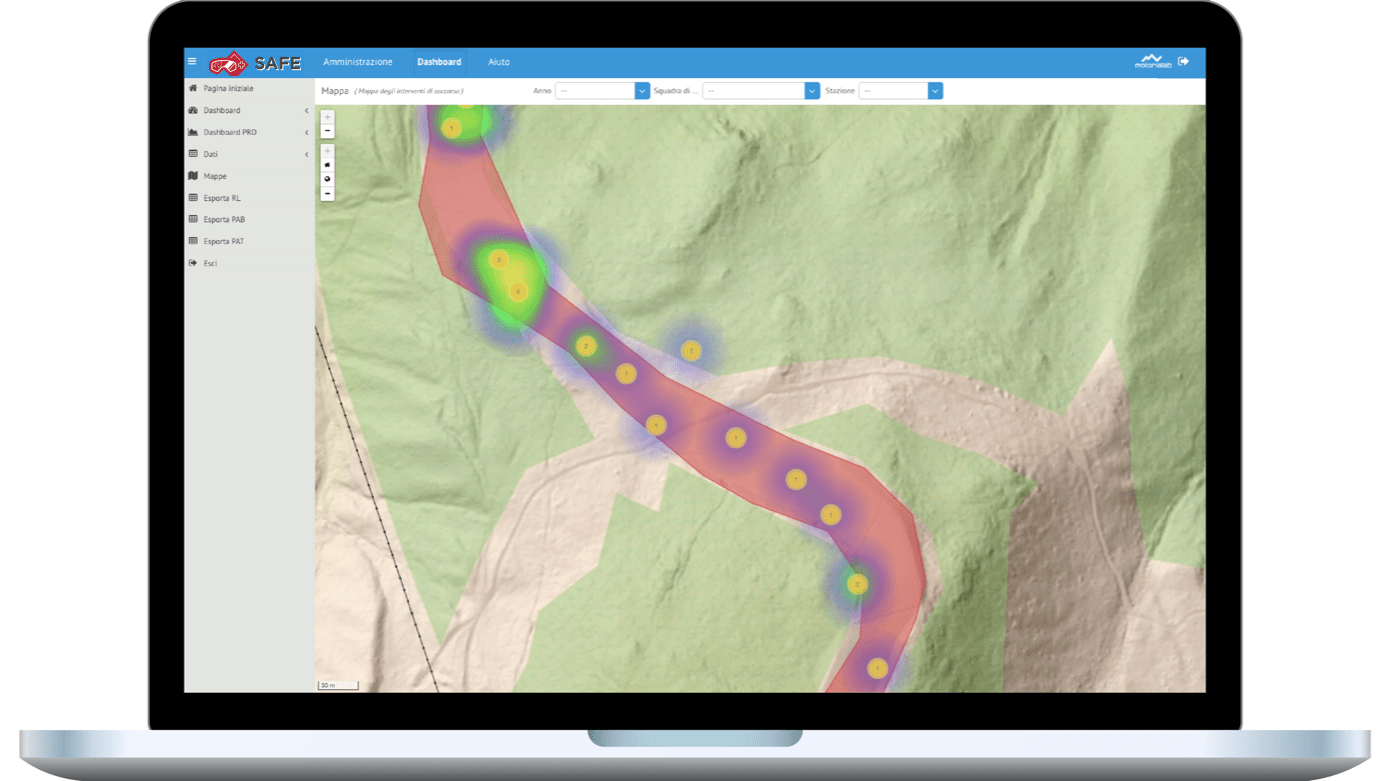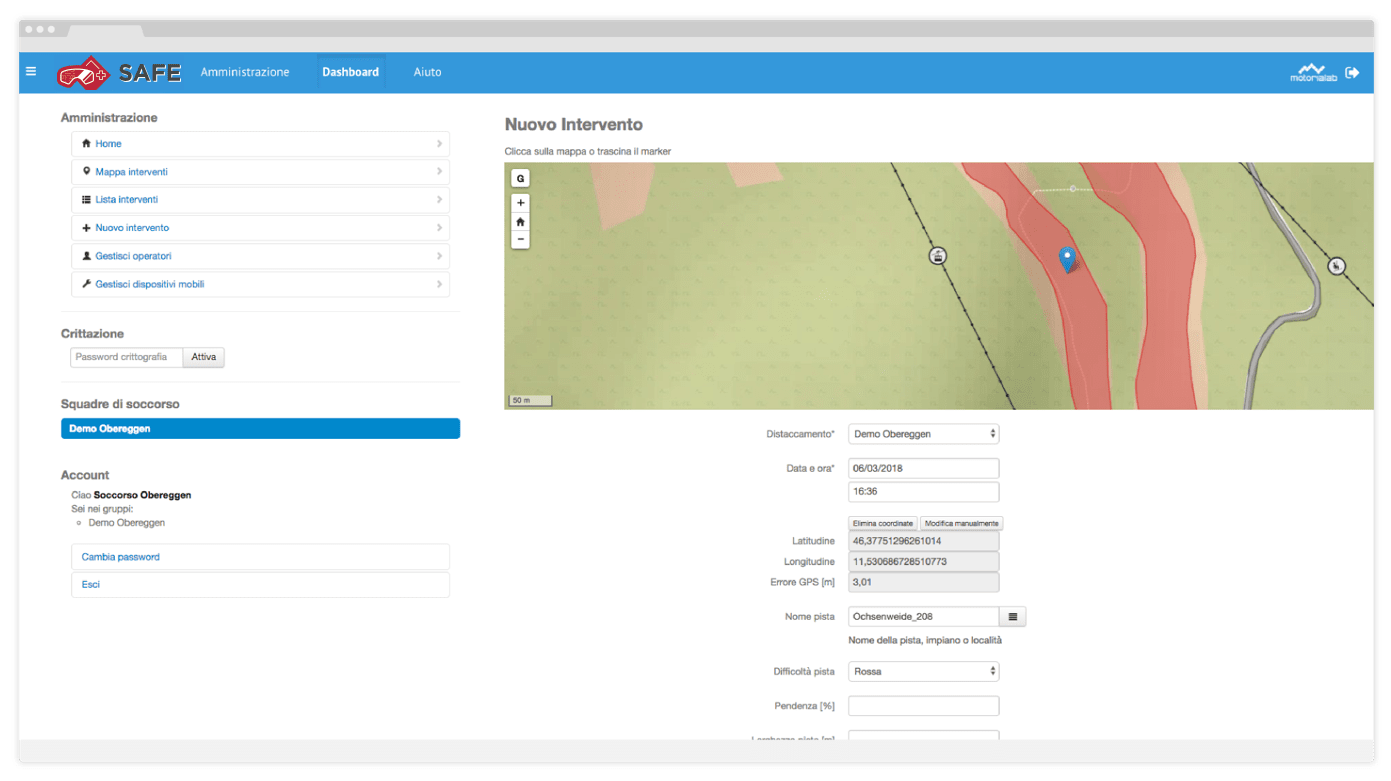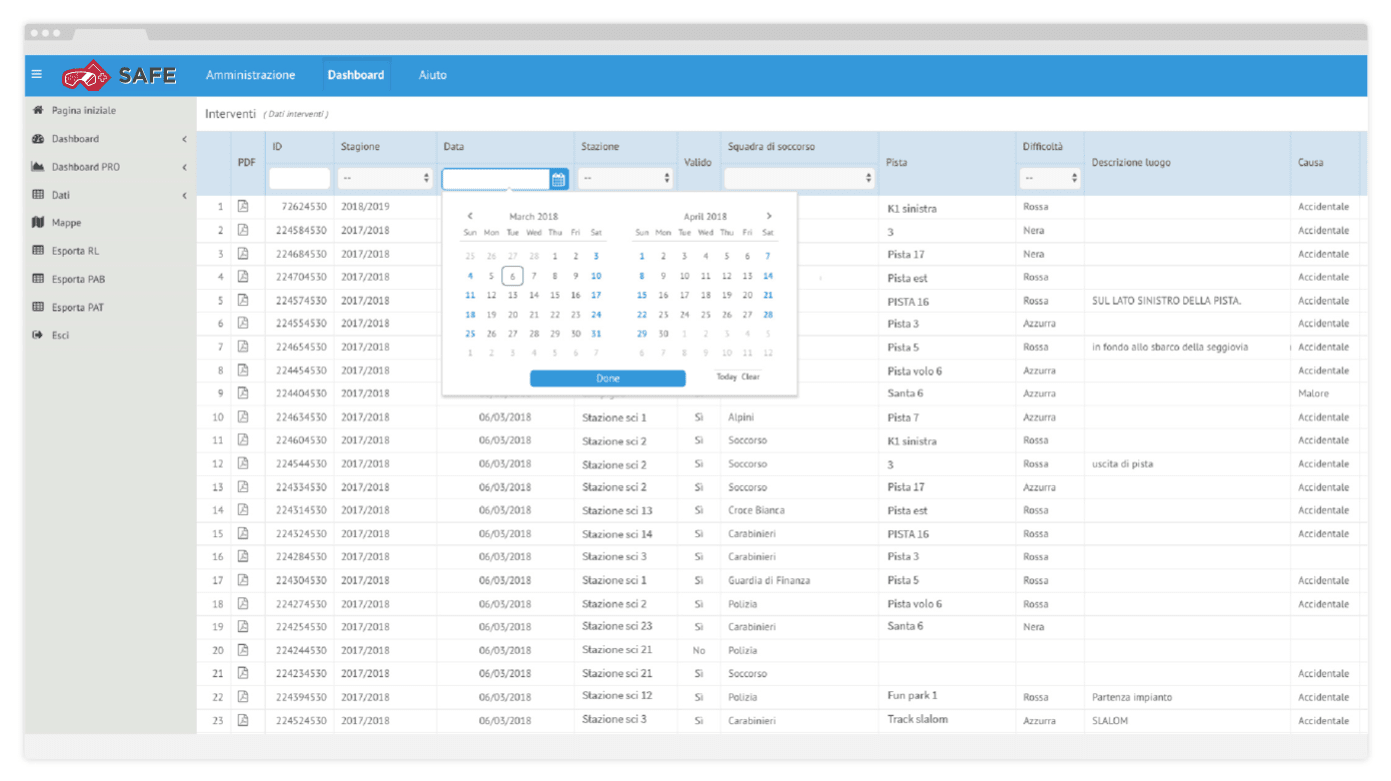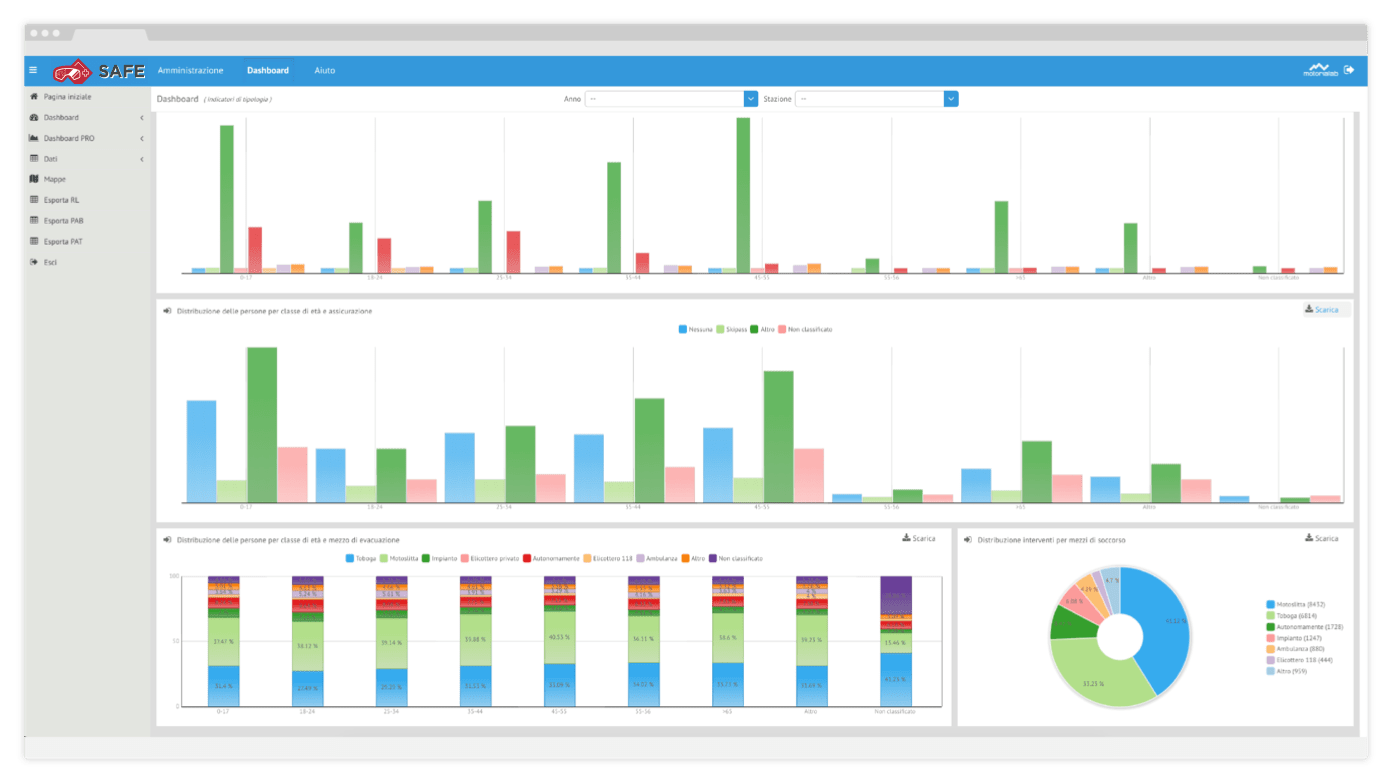 WOULD YOU LIKE TO HAVE SIMILAR REPORT IN
YOUR SKI AREA?
SHARE WITH
PUBLIC INSTITUTION
The manager can export data to be sent to the Province or Region at any time.
SAFE is an appropriate tool to comply with the obligations provided for by Law 363, such as the analytical collection of data on accidents.
The data collected is encrypted and saved in a database to ensure Privacy and Security, protecting personal data as indicated by the EU GDPR.
For safer skiing in the mountains, technology helps … 
thanks to SAFE, developed by the innovative SME Motorialab, is the core of the first artificial intelligence engine on slope safety to prevent critical situations.
Do you want to know more?


CONTACT US AND WE WILL PROVIDE YOU ACCESS TO THE

DEMO VERSION

.